Hi,
My name is Wolfgang Bauer. I am a professor in the Department of Physics and Astronomy at Michigan State University. I conduct my research mainly at the National Superconducting Cyclotron Laboratory, where I have a dual appointment. Until May 2013 I also served as chair of the Department of Physics and Astronomy and as founding director of the Institute for Cyber-Enabled Research. Currently I work as Senior Consultant in the Office of the Executive Vice President for Administrative Services at MSU. This is my virtual office in Cyberspace. You can explore it by clicking on the navigation buttons above.


New in 2010:
Our introductory physics textbook "University Physics with Modern Physics" has been published by McGraw-Hill. Here is a link to the publisher website:
http://www.mhhe.com/bauerwestfall/
Update 2013:
2nd edition published.
---

Follow me on twitter: http://twitter.com/BauerWestfall


Google Scholar listing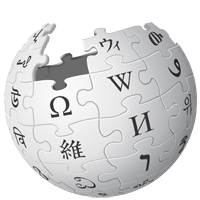 Wikipedia listing