Examples for electric field and equipotential lines
---
Example #1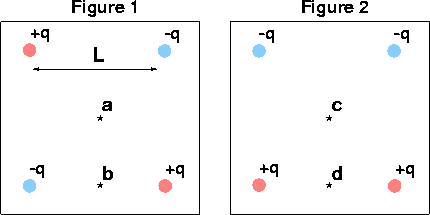 Problem:
Is the electric field zero at a,b,c,d?
yes,no,no,no
Is the electric potential zero at a,b,c,d?
yes,yes,yes,no
---
Example #2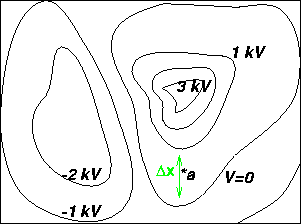 Problem:
What is the magnitude and direction of the electric field at a?
Solution:
The electric field is given by:

where

is 1000 volts and

is the distance between the two lines, which we measure to be 1.4 cm. Therefore E=1000/.014.
E = 7.1E4 (V)
---