22° Lunar Halo
December 8th 2011
Holt, Michigan USA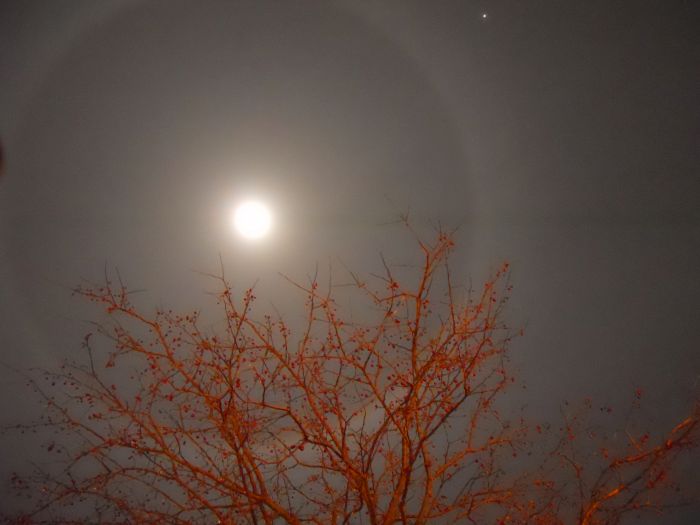 We saw a very nice 22° lunar halo after the Capital Area Astronomy Club's holiday party. Jupiter was 30° west of the moon. The Pleiades were about 3° above the moon but were not visible. The CAAA meets the first Wednesday of the month at the Abrams Planetarium.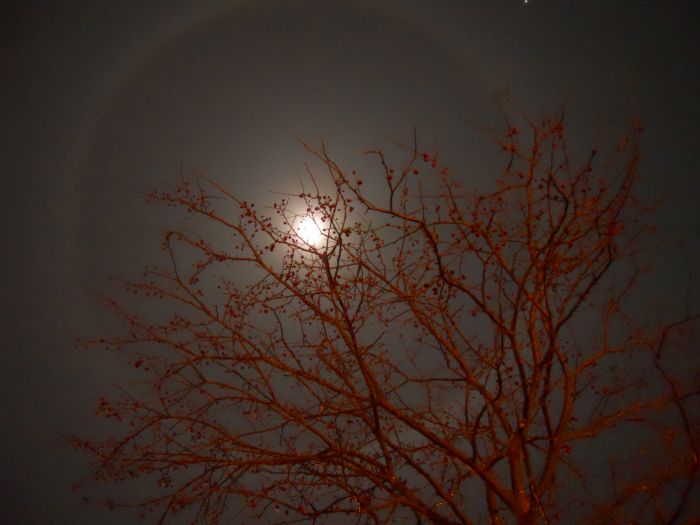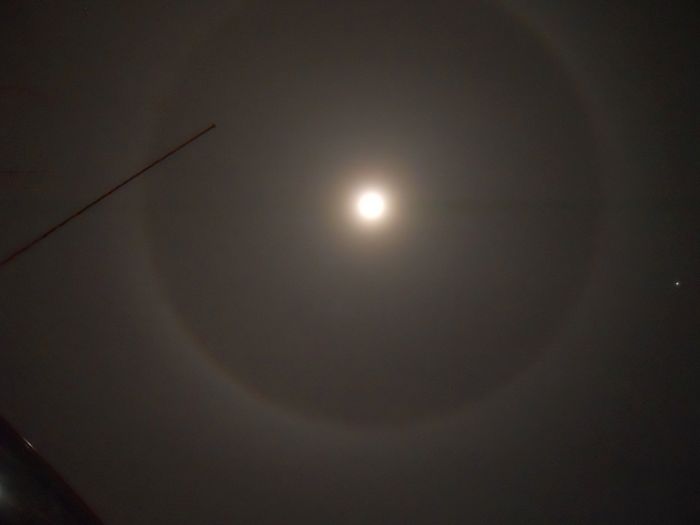 That's my car antenna poking up in the photo.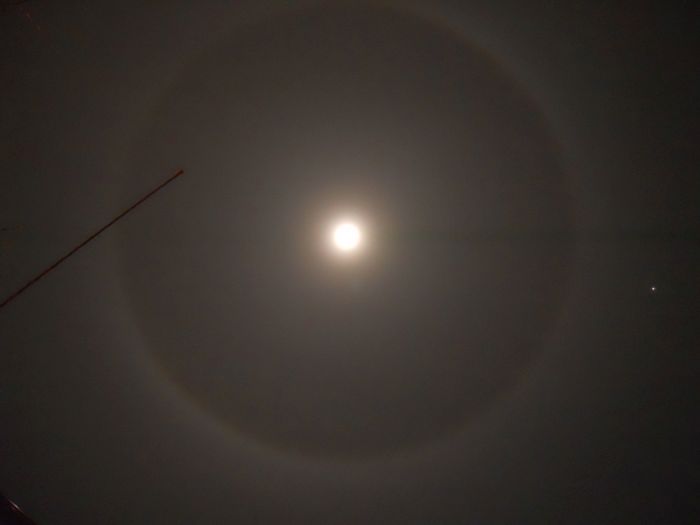 Lunar halos are caused by ice crystals in the atmosphere.
Read more about about 22° halos on wikipedia.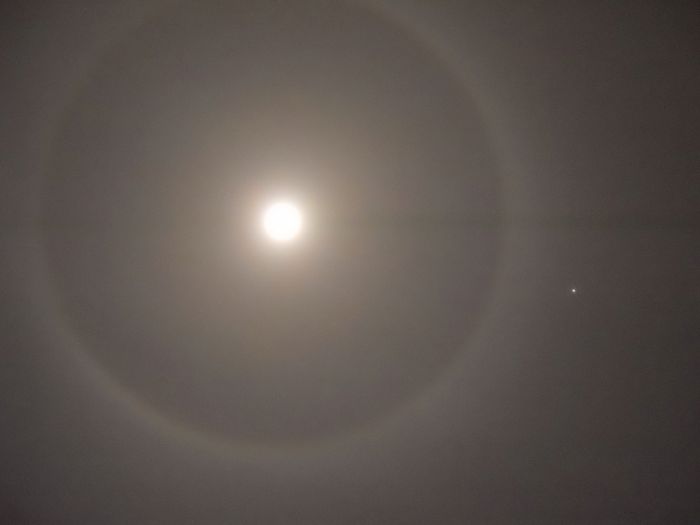 I think I've heard an old wives tale about a ring around the moon says that it will rain or snow within 48 hours.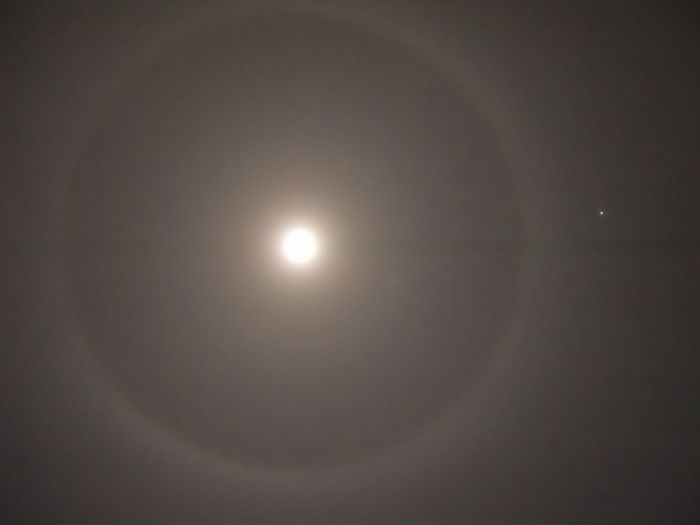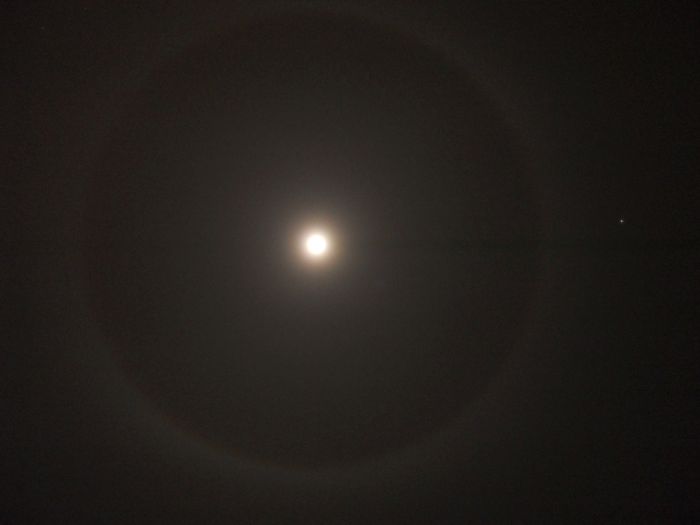 Photos were shot with a Nikon Coolpix S570 and a little tripod
Photos by John French
©2011