John French's Mars Watch Photos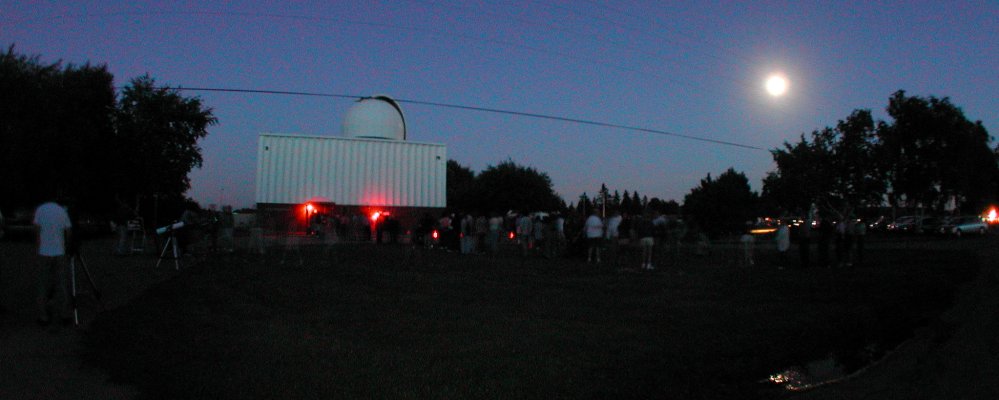 On September 5th & 6th, 2003 the MSU Observatory was open to the public. Mars was about 35,500,000 miles away and clearly visible in the telescopes.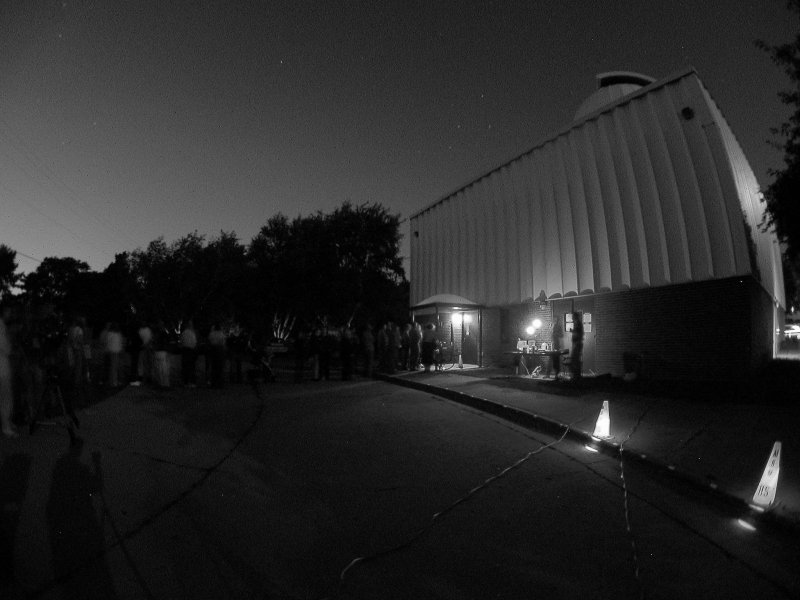 Record crowds waited in line for as much as 3 hours to take a look at the red planet.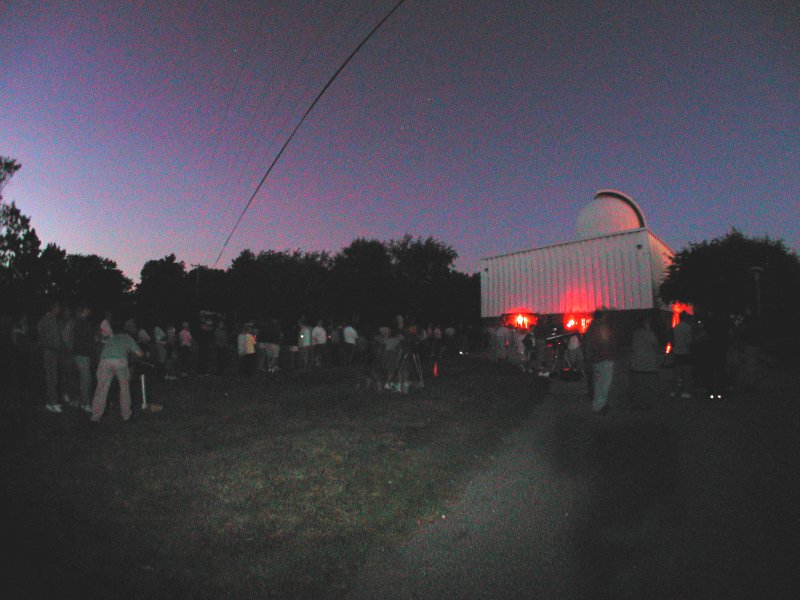 An estimated 2000 people saw Mars, its southern ice cap and its unique dark feature, "Syrtis Major" during the two nights.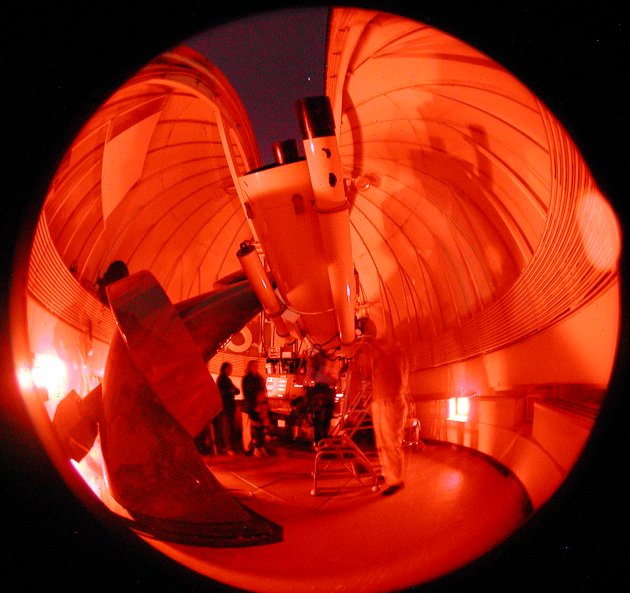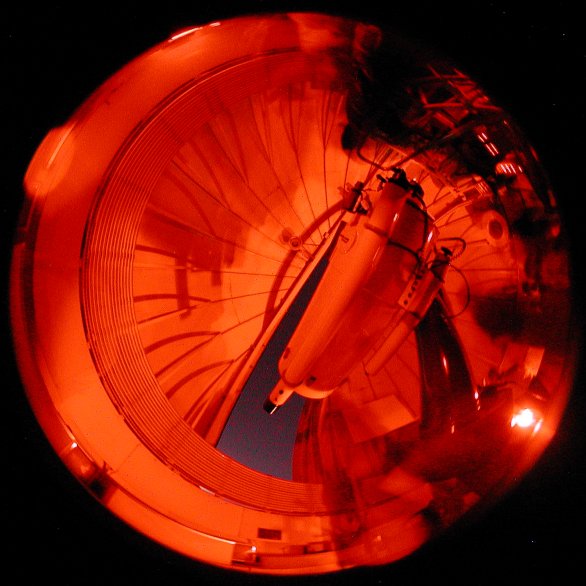 The last of the crowd didn't leave until 2:30 am.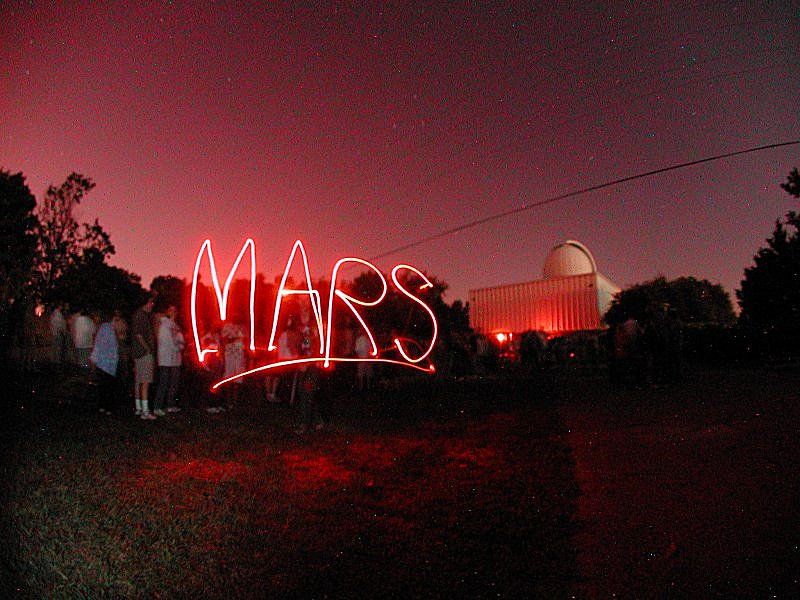 Tom Ferguson used a flashlight to say what we were looking at!

Photos by:
John French
Abrams Planetarium
Michigan State University
East Lansing, Michigan, 48824