WELCOME TO MIKE NILA'S HOME PAGE

Who Am I?
Hi! I'm Mike Nila. I work for the Mechanical Support Group of the Physics Department at Michigan State University. I have two sons, Michael age 14 and Dante age 10. In case you haven't realized it yet, Foghorn Leghorn is my favoritecartoon charactor.

Hobbies and Interests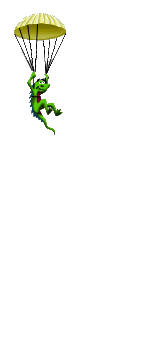 My sons and I are involved in Scouting. We enjoy camping, fishing and biking. This past summer I discovered the thrill of skydiving and hope tocontinue on in this sport. Currently I'm spending some spare time learning HTML authoring.I also try to spend some time visiting with friends that I've met along the Superhighway.

I would like to thank Dave Titus for letting me animate his Mozilla character.

In an effort to minimize loadtime I've broken down my homepage into smaller pages.below are clickable button that will take you to different sections of my "Rest Stop."

Any comments or suggestions?
Please take a few minutes to sign my Guestbook.

Want a guestbook on your home page? Check these folks out:

This page is best viewed using Netscape Software. America Online's browser really sucks!!
To get a copy of the latest Netscape browser click on the image below

Congratulations!! You are the [an error occurred while processing this directive] person to see this page since the server-sided counter was added on 10/17/96.Please visit often. Last modified
Copyright © 1996-97 Mike Nila. All Rights Reserved.