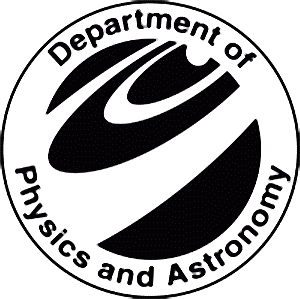 Department of Physics & Astronomy
Michigan State University
Spring 2008 Colloquium Schedule
Colloquia are presented at 4:10 pm on Thursdays in 1415 Biomedical & Physical Sciences Bldg.
Refreshments are served at 3:35 pm in 1400 Biomedical & Physical Sciences Bldg.
April 10, 2008: Annual Dept. of Physics and Astronomy Distinguished Lecture Seminar to be held at Kellogg Hotel and Conference Center Auditorium.
8:00p.m. Admission is free to the public.
Map to the BioMedical & Physical Sciences Building
Building accessibility information
---
For travel arrangements, reimbursement questions or to make an appointment with the speaker please contact Kim Crosslan ( 884-5531 or crossla3@msu.edu).
If you would like to attend lunch or dinner with the speaker please, contact the local host via email..
---
Document http://www.pa.msu.edu/seminars/colloquium_2008_Spring/index.html has been visited times since 27 August 2006.
Last updated by Kim Crosslan on: 2008.05.02 (Friday) 17:41:26 EDT