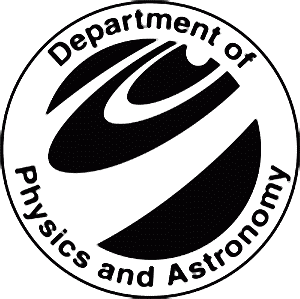 Fall 2009 Colloquium Schedule
Colloquia are presented at 4:10 pm on Thursdays in 1415 Biomedical & Physical Sciences Bldg.
Refreshments are served at 3:45 pm in 1400 Biomedical & Physical Sciences Bldg.
Date
(2009)

Speaker's
Institution

Title

Speaker
Schedule

Local
Host

September 10

Stanford University

Understanding the Five Ordered Phases of Liquid and Solid Helium

September 17

Los Alamos

Reflections on Wartime Los Alamos and some of its people

Vladimir Zelevinsky

September 24

Columbia University

Anderson Localization: looking forward

October 1

MSU- Chemistry

The concept of the universal laser source, its demonstration and applications

October 8

Judy Franz

A.P.S.
Past Executive Officer

Adventures in Physics Outside the Laboratory

October 15

FRIB Project Manager

The Facility for Rare Isotope Beams at MSU

October 22

No Colloquium today, October 22!!!

October 29

Daniela Carollo

Australian National University

The Dichotomy of the Halo of the Milky Way

November 5

Michigan State Univerisity

Journey to the core of a neutron star

November 12

Michigan State Univeristy

Towards material imaging at the space-time limit

November 19

Rutgers University

The Large Hadron Collider: What's it For and What's at stake?

Sekhar Chivukula

November 26

*** No colloquium, Happy Thanksgiving ***

December 3

Univ. of California
San Diego

Dynamical State of Parameter Estimation

December 10

Director of Thomas Jefferson National Accelerator Facility

Exploring the Nature of Matter: Jefferson Lab and its plans
Map to the BioMedical & Physical Sciences Building
Building accessibility information
---
For travel arrangements, reimbursement questions or to make an appointment with the speaker please contact:
Kim Crosslan (884-5531 or crossla3@msu.edu).
If you would like to attend lunch or dinner with the speaker please, contact the local host via email.
---
created by: Kim Crosslan