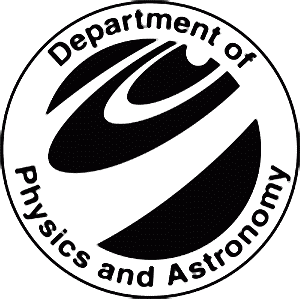 Spring 2010 Colloquium Schedule
Colloquia are presented at 4:10 pm on Thursdays in 1415 Biomedical & Physical Sciences Bldg.
Refreshments are served at 3:30 pm in 1400 Biomedical & Physical Sciences Bldg.
Date
(2010)

Speaker's
Institution

Title

Speaker
Schedule

Local
Host

January 21

University of Colorado

Optical Two-Dimensional Fourier Transform Spectroscopy

January 28

MSU- Dept. of Physics and Astronomy

Combining superconductors and ferromagnets: A new state of matter?

February 04

Washington University of St. Louis

Making sense of non-Hermitian Hamiltonians

February 11

Steve Geer

F.N.A.L.

Muon Colliders: Motivation and Prospects

February 18




**No colloquium: APS Spring Meeting **

February 25

Director-
Fiske Planetarium
Boulder Colorado

How the Univ. of Colorado made all of its physics majors a grade smarter, and It's Introductory Astronomy students more scientific

March 04

Perimeter Institute for Theoretical Physics

Was the Big Bang the Beginning?

March 11

** No colloquium: Spring Break**

Washington University of St. Louis

The Confrontation between General Relativity and Experiment

March 25

Giovanni Bonvicini

Wayne State University

April 01

Evalyn Gates

University of Chicago

Gravitational Lensing: The Hunt for Dark Matter and Dark Energy

April 08

Douglas Stone

Yale University

What is a laser anyway? Do we really understand them after 50 years of trying?

Mark Dykman

April 15

College of Natural Sciences
Science University

April 22

April 29

Director of Thomas Jefferson National Accelerator Facility

Exploring the Nature of Matter: Jefferson Lab and its plans
Map to the BioMedical & Physical Sciences Building
Building accessibility information
---
For travel arrangements or reimbursement questions
please contact Kim Crosslan (884-5531 or crossla3@msu.edu).
If you would like to attend lunch or dinner with the speaker please, contact the local host via email.
---
Page is maintained by: Kim Crosslan